Home Page > Picture Archives > Flora of Qatar > Apiaceae > Apium graveolens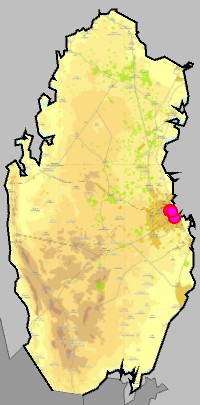 Apium graveolens L.
Synonyms
Apium celleri, Apium decumbens, Apium integrilobum, Apium lobatum, Apium lusitanicum, Apium maritimum, Apium napaceum, Apium rapaceum, Apium vulgare, Celeri graveolens, Helosciadium ruta, Helosciadium rutaceum, Seseli graveolens, Sison ruta, Sison trifidum, Smyrnium laterale
Common names
Celery
My notes
Probably grown from a discarded celery root.
Celery (Apium graveolens var. dulce) is a plant variety in the family Apiaceae, commonly used as a vegetable.[+]
Links
Outside links
How the web page was created
Acknowledgements
QNHG (Qatar Natural History Group) and associated people, for a possibility to participate in their field excursions and to learn about local nature.