Home Page > Picture Archives > Flora of Qatar > Apiaceae > Anethum graveolens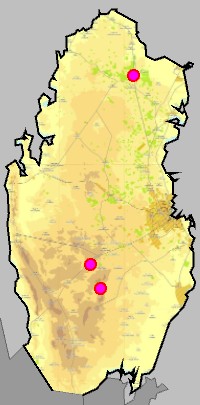 Anethum graveolens L.
Synonyms
Anethum sowa, Ferula marathrophylla, Peucedanum anethum, Peucedanum graveolens, Peucedanum sowa
Common names
Dill, ein jarada, shabat
My notes
Difficult to distinguish it from Foeniculum vulgare.
Dill (Anethum graveolens) is an annual herb in the celery family Apiaceae. It is the sole species of the genus Anethum.
Links
Outside links
How the web page was created
Acknowledgements
QNHG (Qatar Natural History Group) and associated people, for a possibility to participate in their field excursions and to learn about local nature.