Home Page > Picture Archives > Flora of Qatar > Amaranthaceae > Amaranthus hybridus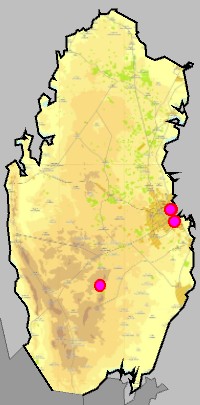 Amaranthus hybridus L.
Synonyms
Amaranthus chlorostachys, Amaranthus cruentus, Amaranthus incurvatus, Amaranthus nepalensis, Amaranthus paniculatus, Amaranthus quitensis
Common names
Khaisa, red amaranth, rowaf, samghat reeh, smooth pigweed
My notes
Difficult to distinguish it from A. viridis and A. caudatus.
Amaranthus hybridus, commonly called smooth amaranth, smooth pigweed, red amaranth, or slim amaranth, is a species of annual flowering plant. It is a weedy species found now over much of North America and introduced into Europe and Eurasia.
Links
Outside links
How the web page was created
Acknowledgements
QNHG (Qatar Natural History Group) and associated people, for a possibility to participate in their field excursions and to learn about local nature.