Home Page > Picture Archives > Flora of Qatar > Amaranthaceae > Amaranthus albus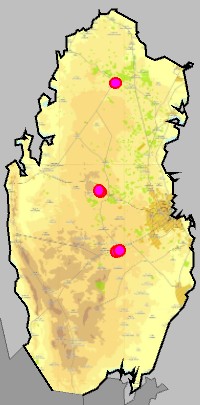 Amaranthus albus L.
Synonyms
Amaranthus gracilentus, Amaranthus graecizans, Amaranthus littoralis, Amaranthus pubescens, Galliaria albida, Glomeraria alba
Common names
Common tumbleweed, pigweed amaranth, prostrate pigweed, tumble pigweed
Amaranthus albus is an annual species of flowering plant. It is native to the tropical Americas but a widespread introduced species in other places, including Europe, Africa, and Australia.[+]
Links
Outside links
How the web page was created
Acknowledgements
QNHG (Qatar Natural History Group) and associated people, for a possibility to participate in their field excursions and to learn about local nature.