Home Page > Picture Archives > Flora of Qatar > Amaranthaceae > Alternanthera pungens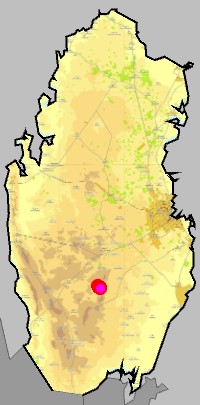 Alternanthera pungens Kunth
Synonyms
Alternanthera achyrantha, Alternanthera lorentzii, Alternanthera repens
Common names
Khaki Burr
My notes
Only found in Irkhaya (Irkaya) Farms, where it often forms dense carpet in fall.
Alternanthera pungens Kunth is a creeping, prostrate perennial pioneer plant of the Amaranthaceae family, spreading by seed and vegetatively, with roots often developing at the nodes of spreading stems. A plant of roadsides, path verges and waste places (ruderal), it is thought to have come from Central and South America, and to have become widely established in Australia and Southern Africa. Other species of this genus, e.g. Alternanthera sessilis (L.) R.Br. ex DC., have long been recorded from Tropical Africa, and would be difficult to prove as invaders.[+]
Links
Outside links
How the web page was created
Acknowledgements
QNHG (Qatar Natural History Group) and associated people, for a possibility to participate in their field excursions and to learn about local nature.