Home Page > Picture Archives > Flora of Qatar > Liliaceae > Agave americana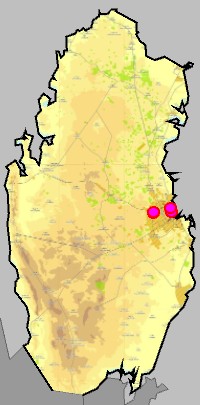 Agave americana L.
Synonyms
Agave spectabilis, Aloe americana
Common names
Century plant, sabbar
My notes
Likely to be a different species, A. angustifolia or Agave sisalana.
Agave americana, common names century plant, maguey or American aloe, is a species of flowering plant in the family Agavaceae, originally native to Mexico, Arizona and Texas but cultivated worldwide as an ornamental plant. It has become naturalized in many regions including the West Indies, parts of South America, the Mediterranean Basin, parts of Africa, India, China, Korea, Thailand, New Zealand, Australia and an assortment of oceanic islands.[+]
Links
Outside links
How the web page was created
Acknowledgements
QNHG (Qatar Natural History Group) and associated people, for a possibility to participate in their field excursions and to learn about local nature.