Home Page > Picture Archives > Flora of Qatar > Euphorbiaceae > Acalypha variegata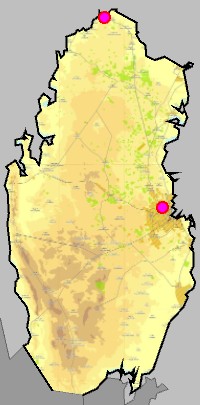 Acalypha variegata Rusby
Flowers of planted Acalypha variegata(?) with feathery stigmas and white bracts in Al Shamal City Park. Ruwais, Northern Qatar,
November 20, 2015
Al Shamal Rd, Al Ruwais, Qatar
Mottled leaves of Acalypha variegata in Dahl Al Hamam Park at Al Markhiya Street. Doha, Qatar,
April 26, 2016
Al Markhiya St, Doha, Qatar
Links
Outside links
How the web page was created
Acknowledgements
QNHG (Qatar Natural History Group) and associated people, for a possibility to participate in their field excursions and to learn about local nature.