Home Page > Picture Archives > Flora of Qatar > Malvaceae > Abutilon fruticosum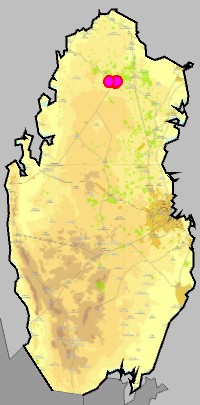 Abutilon fruticosum Guill. & Perr.
Synonyms
Abutilon albidum, Abutilon denticulatum, Abutilon dubium, Abutilon kotschyi, Abutilon nuttallii, Abutilon texense, Sida amoena, Sida denticulata, Sida gracilis, Sida kotschyi, Sida perrottetiana
Common names
Gargadan, jajaan, lowaq, Texas Indian-mallow
Abutilon fruticosum is a species of flowering plant in the mallow family known by the common names Texas Indian mallow, pelotazo, and sweet Indian mallow. It is native to Texas, Oklahoma, and Arkansas in the United States.[+]
Links
Outside links
How the web page was created
Acknowledgements
QNHG (Qatar Natural History Group) and associated people, for a possibility to participate in their field excursions and to learn about local nature.